Downtown Kalamazoo Incorporated
What happens when a downtown retail district turns into a construction zone? Lots of sales! And this.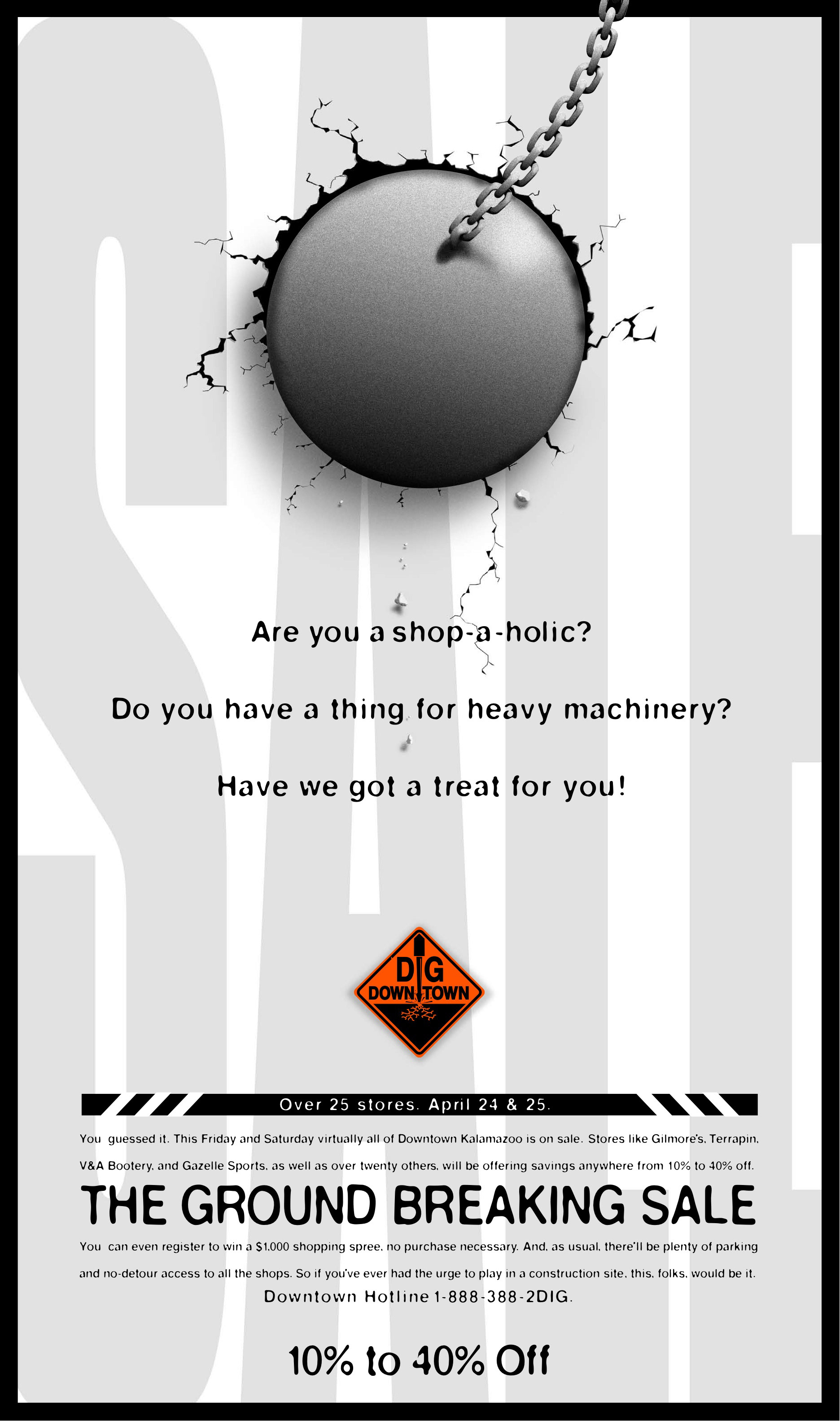 A soap opera-styled radio campaign comprised of three installments written and produced for Kalamazoo's Dig Downtown campaign, a summer-long initiative that encouraged patronage of the downtown area while it was being revitalized.
OTHER WORK TO TRIP YOUR TRIGGER